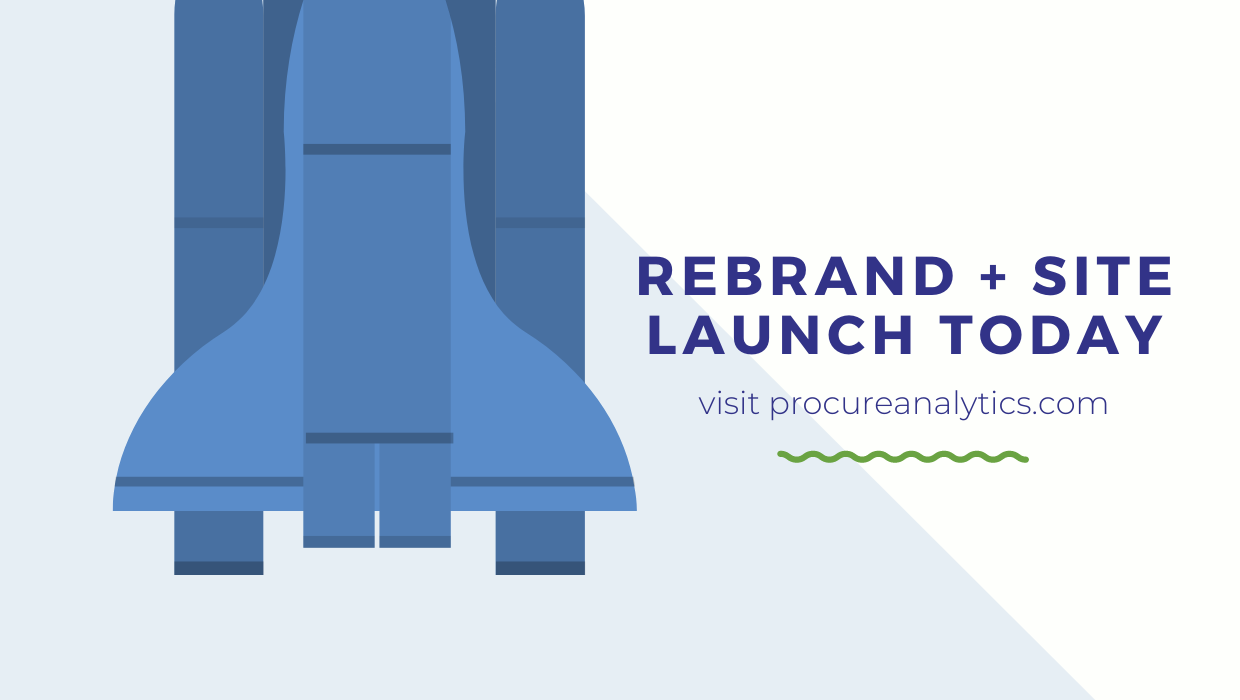 November 10th, 2020
Our team is delighted to share the exciting news that Procurement Advisors is rebranding to Procure Analytics.
This is an exciting and dynamic time for us. Our rebrand illustrates PA's on-going transformational investments in analytics, data management systems, and enhanced tools that complement our scale, leverage, and sourcing expertise in MRO and packaging.
We are still the same high-touch, value-creation focused PA that has partnered with you for as a long as a decade.
With our new name, Procure Analytics, we recognize and emphasize that PA goes far beyond a typical GPO by deploying a robust pipeline of cutting-edge technologies and making significant investments in the development of new tools to achieve needle-moving results for our members.
Our proven results have been the driver of 140% year-over-year growth in new member additions, as we have grown to 750+ member companies with $1 billion of spend under management at 15,000+ locations throughout North America, with 99%+ member retention.
This year's PA membership growth demonstrates the power of our high-service model that blends actionable reporting with an engaged team, and we are proud to mark this milestone with a rebrand that affirms our commitment to setting the standard for our industry.  Our member commitment has never been more apparent than during this time of COVID-19, when we have worked tirelessly to ensure supply continuity for PPE and other critical COVID-related items.
Rebranding is more than a new look and a new logo. Our new website will showcase the new reporting tools we have developed for our members' convenience. We hope you follow us on LinkedIn and Twitter, where we will share information useful and of interest to our members.
As always, keeping things simple and easily accessible for our members is foundational for PA.  Our phone numbers will remain unchanged. Any emails sent to the old address will be automatically rerouted to the new @procureanalytics.com.
Thank you for your partnership and contributions to our mutual success. We look forward to continuing our relationship with you and, when it comes to creating value for all our members, We Never Stop…
Sincerely yours,
Suja Katarya
CEO & Managing Partner