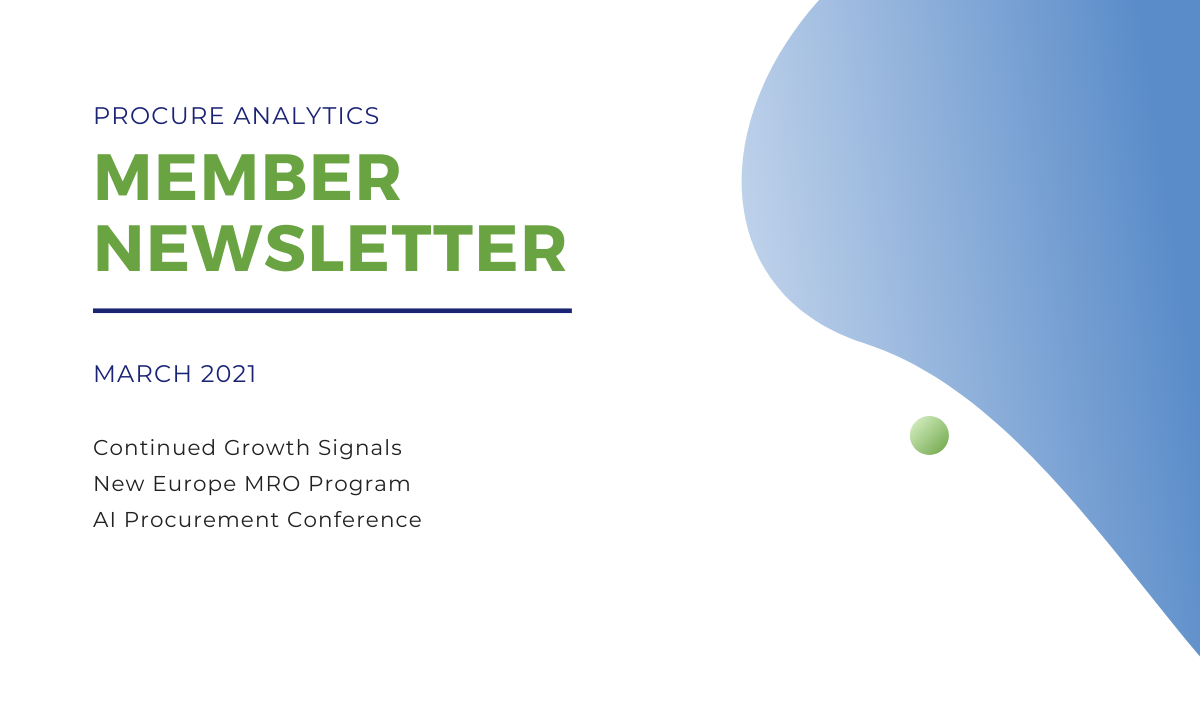 March 18th, 2021
Monthly Member Update & Industry News
Each week, we monitor collective spend through the PA program. This month, spend again hit a record weekly high as businesses increase production and our membership grows. As vaccines roll out and facilities ramp up, we expect to continue setting growth records that will enable a greater savings potential for you as a member.
In additional good news, we signed an agreement with Würth, expanding our General MRO coverage to European facilities. We are delighted to bring this new offering to our members with locations in EU markets. Several members are already implementing the program and you can get a full review by connecting with our team.
Lastly, our VP of Data and Analytics will present our technological advancements in machine learning and spend analytics at the virtual AI Procurement Conference on March 24th. If you would like to attend, participation is free – you can register through the link below.
Wishing you a healthy and productive March!
The PA Team
---

Europe MRO Program
We are delighted to announce new MRO coverage for European facilities through an agreement with Würth.
To learn more, schedule a call with our team.
---
Join us at the AI Procurement Conference
Our VP of Data and Analytics Pratik Bang will present alongside other procurement tech innovators and influencers on March 24th starting at 10am EST. Learn more
---
Monthly Growth Report
SPEND GROWTH
$20MM+
New Member Annualized Spend
CSP ADDS
58 New Items
Deeply discounted SKUs
ADDED CSP SAVINGS
6.35%
Annual Projection