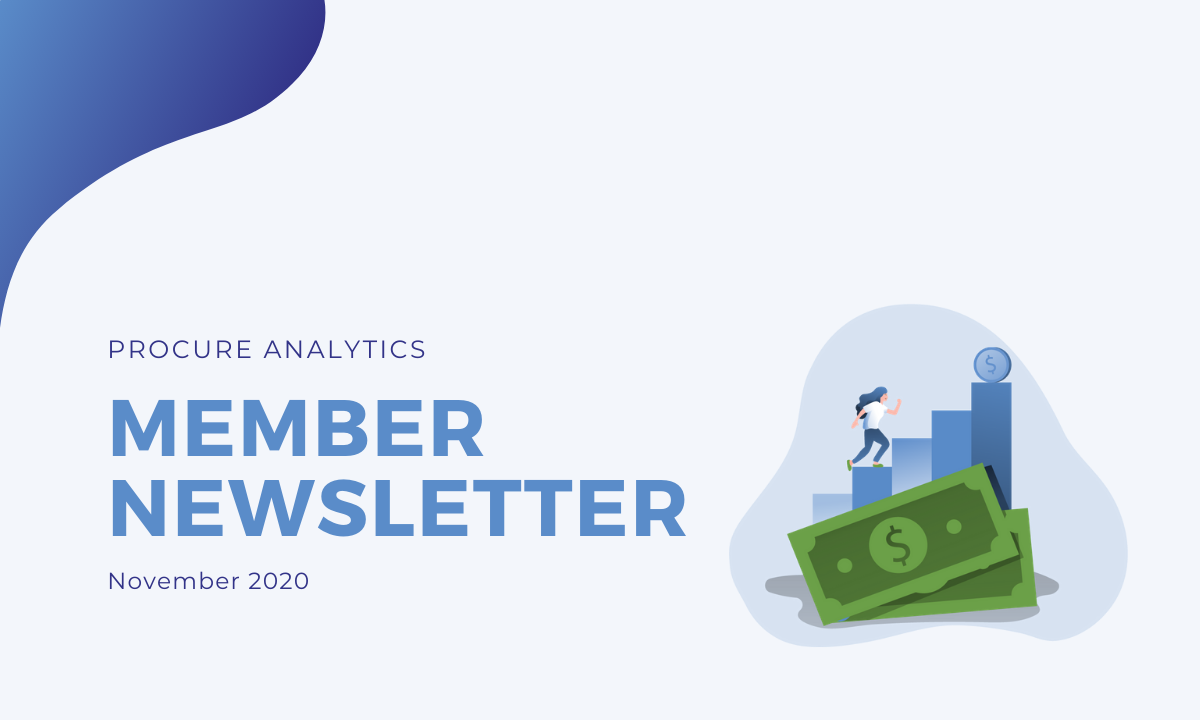 November 20th, 2020
Member Update – November 2020
This is the first installment of what will be a monthly update to all of our members. We will use this platform to inform you on new offerings, to update you on the benefits of our growing spend leverage, and to spotlight member success stories.
We hope you find this short newsletter to be informative and insightful, and we invite you to share your thoughts and ideas on future content and enhancements. Please enjoy, and have a safe and happy holiday season.
– Suja Katarya, CEO & Managing Partner
ON THE MOVE
News and insights from the PA team
This month, we announced our rebrand from Procurement Advisors to Procure Analytics.
This change aligns with our vision of advanced analytics within the complex purchasing categories of MRO and packaging. Under this new name we are poised to grow our offerings in 2021 and beyond.
NOVEMBER ADDS
Each month we will share the month's new additions to our PA member family. Each new member brings tangible benefits for you, as PA expands its industry-leading purchasing power and extends new Customer-Specific Pricing (CSP) to our membership.
SPEND GROWTH/LEVERAGE
$40MM+
New Member Annualized Spend
CSP ADDS
631 New Items
Deeply discounted SKUs
ADDED CSP SAVINGS
7.5%
Annual Projection