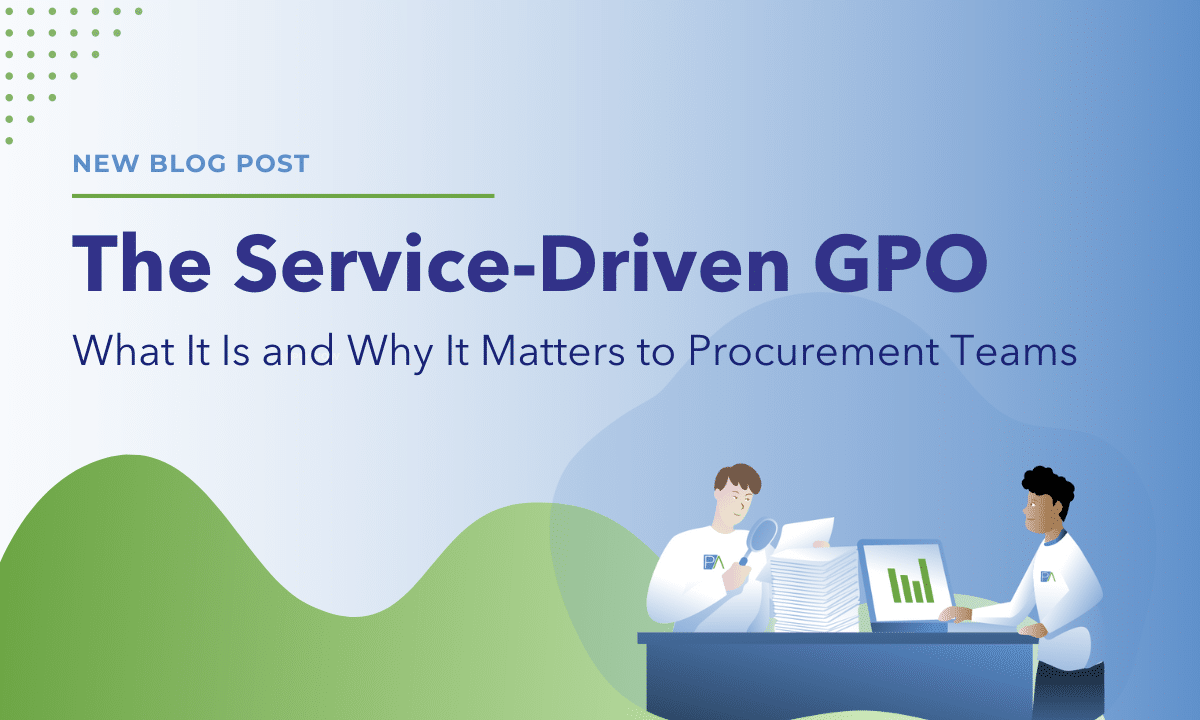 May 10th, 2023
Despite their benefits, group purchasing organizations (GPOs) as a procurement strategy still seem to fly under the radar for many companies. But the fact is, particularly as prices continue to climb and supply chain issues still abound, a GPO can offer significant advantages to an organization — and those benefits don't have to stop at simple cost reduction.
Most GPOs focus on discounts or best price and not much else. Others provide far more value to their members. Such GPOs don't just help organizations buy…they help them buy better. We call them service-driven GPOs.


GPOs Defined
On the surface, the GPO concept isn't complicated. Group purchasing organizations pool the purchase of goods or services across numerous buyers, creating leverage and purchasing power beyond what any company can attain on its own.
A GPO operates as an intermediary between buyers and suppliers, negotiating umbrella agreements that provide members with superior pricing and contract terms. They do not buy products; instead, they negotiate contracts for purchases that members benefit from. This can result in major cost savings for organizations of all sizes. For more on the basics, check out an earlier blog post, How GPOs Really Work (And How They Can Work For You).
While all GPOs work on a common principle, they can differ in some ways. For example, vertical GPOs focus on specific industries and horizontal GPOs serve companies across a broad spectrum. Some GPOs specialize in reducing direct spend — goods that are critical to an operation or product — while others focus on indirect spend — non-strategic goods that are needed by a business, but aren't important for core operations.
However, the greatest difference among GPOs comes in simple cost reduction versus long-term value creation. A retail GPO focuses on pricing and little else. But a service-driven GPO goes beyond the immediate savings capture and leverages a multitude of value-added services (usually free as part of membership) to generate sustained, recurring annual savings.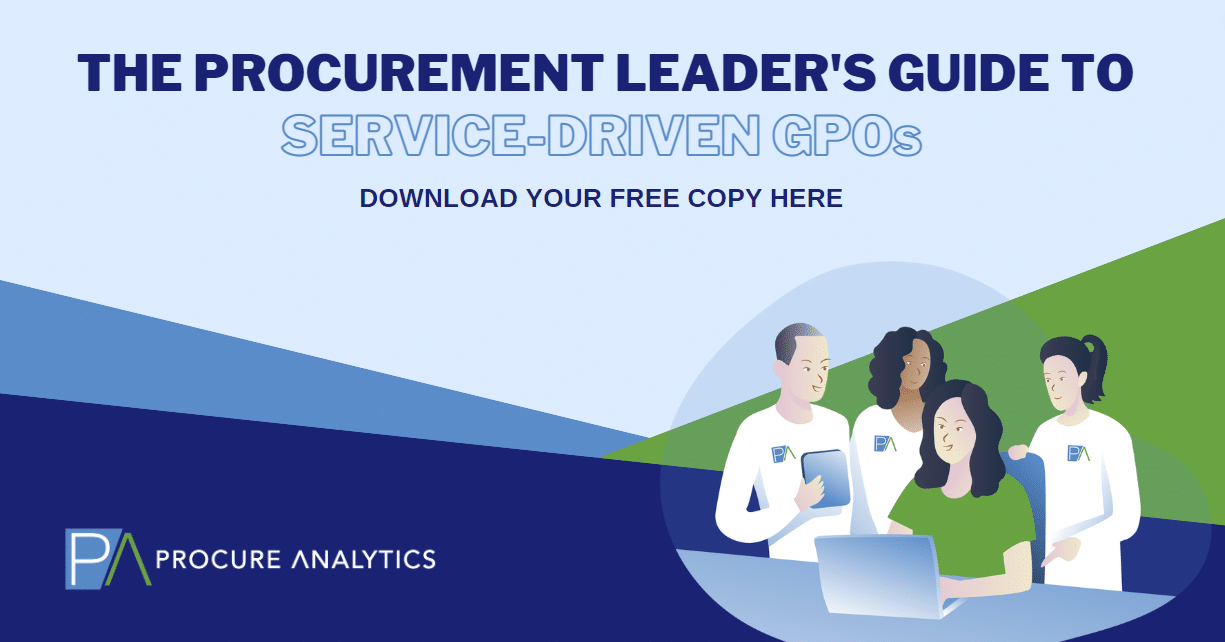 DNA of a Service-Driven GPO
All GPOs provide members with immediate access to leveraged pricing, which alone is of value to any company. However, a retail GPO stops there. Members typically receive discount codes for a percentage off goods and services the organization provides. Support generally starts and stops with the sales rep.
On the other hand, the service-driven GPO doesn't just offer advantageous pricing. Rather, it provides a comprehensive category management solution that includes up-front analysis, implementation, ongoing support, and analytics. By analyzing spending patterns, a GPO can identify areas where an organization can save money or improve efficiency. It provides data-driven insights that help a company make informed decisions and optimize its procurement operations. In this way, service-driven GPOs operate as an extension of their members' procurement teams, driving improvement on multiple fronts that goes far beyond saving money on purchases.
Organizations of all sizes can profit from a service-driven GPO. Large companies tend to be sophisticated buyers already, but they also may have complex procurement processes and a large volume of transactions that could benefit from analysis and an even higher level of management. Small to medium-sized businesses don't have the same bargaining power as large companies and often lack experienced procurement personnel, true category management, and spend tracking and analysis — gaps that a service-driven GPO can fill.
Because a service-driven GPO offers far more than discounts to procurement, cost savings can really add up. At the beginning of engagements, our clients typically see double-digit savings. With ongoing supplier and compliance management and applied analytics, those savings aren't once and done; they continue year after year as we negotiate contracts, resolve issues, and reduce maverick spending and spend leakage to make sure members are saving every penny they can.


Summary
When a business evaluates GPO solutions, it must understand its needs and priorities as well as the purchasing organization's value proposition. If a company is simply looking for discounts to reduce spending, then a retail GPO will do just fine. But if a business is interested in an solution that can create lasting value and become a de facto part of the procurement strategy, then a service-driven GPO is the way to go.
Interested in learning more? Click the button below to grab a copy of our latest executive ebook, The Procurement Leader's Guide to Service-Driven GPOs.